KDE4 - an integration platform for IT infrastructure management
Company or Project Affiliation:
Photo: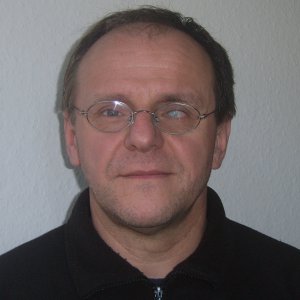 Short Bio:
Thomas Groß runs teegee - a company which is specialized on linux and free software.
He studied information technology in Chemnitz / Germany. His main focus at work is linux based IT infrastructure,
system and network administration. virtualization an high availability.
He loves his children, mountain trekking, jogging, skating, cycling.and snow boarding.
Sometimes he preferes tactile information storage like the books from J.K. Rowling, J. R. R. Tolkien and Walter Moers.
Talk Abstract:
The KDE4 desktop is not only an workplace for office or development issues, the LAX project uses KDE as a portal for network management.
The intention is both to visualize the the living IT infrastructure and enable access to the related network objects.
We encourage the administrators to organize their work on task-centred desktops by heavy use of virtual desktops, activities and plasmoids.
A special role take plasmoids which function both for visualization and control of network objects such as host, services or devices.
These plasmoids are generated automatically from a network database, describing the network objects in detail.