Swimming upstream or downstream? Both!
Company or Project Affiliation:
Photo: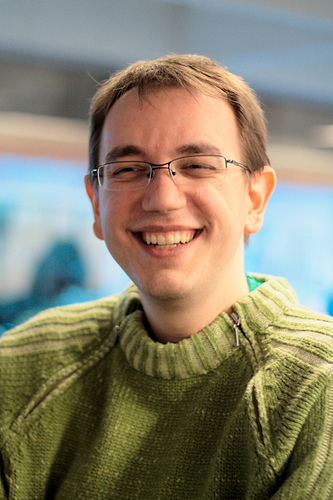 Short Bio:
Vincent Untz is an active Free Software enthusiast, GNOME lover and advocate. He held the position of GNOME Release Manager between 2008 and 2011, until GNOME 3.0 went out, and was also an active GNOME Foundation director (2006-2010). However, he finds it simpler to declare he is a "touche-à-tout", working on various (some say random) areas of the desktop. Vincent is still pushing French as official language for GNOME, and hopes to succeed really soon now. And he loves ice cream.
Talk Abstract:
We live in a world where we are split between upstream and downstream. Code, patches, bugs, translations, documentation, promotion -- all area of contributions are being done upstream and downstream. This is not necessarily a bad thing, but let's be honest: we all feel from time to time that this world could be a better place where upstream and downstream perfectly understand each other, and work hand in hand. Are things that bad? Or are we just asking for too much?
This talk is targetted at contributors from both upstream (desktop projects) and downstream (distributions), and will offer examples of great upstream-downstream collaboration, as well as explore ways to improve this collaboration in our communities. It will also be an opportunity to have an open discussion on this topic, with several leaders from projects stepping in.