simon: Open Sourcing Speech Recognition with KDE technology
Company or Project Affiliation:
Photo: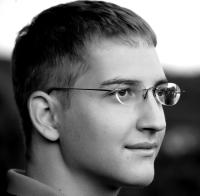 Short Bio:
My name is Peter Grasch and I am the main developer behind the software simon and vice chairmen of the non profit research organization simon listens e.V. I am currently studying computer science at the Graz University of Technology.
Talk Abstract:
simon is a speech recognition solution based on Julius and the HTK.
simon is designed to be as flexible as possible and will work with any language or dialect. The reactions to recognition results are completely configurable and there is not a single voice command that can't be configured to the users needs.
To keep the system easy to use we employ "scenarios": Packages of simon configurations for specific tasks. Possible simon scenarios are for example "Firefox" (launching and controlling firefox) or "window management" (closing / moving / resizing windows), etc.. Scenarios can easily be created by users and shared with the community through the Get Hot New Stuff system.
At the time of writing, there are already 39 scenarios in three languages published on the repository at opendesktop.org.
simon also supports the use of generic, general models like the GPL models from Voxforge so that users who speak English, German or Portoguese don't need to train the system at all to get started.
A demonstration of simon 0.3.0 can be found on youtube (http://www.youtube.com/watch?v=bjJCl72f-Gs).
The talk will include technical background on how speech recognition - especially the implementation in simon - works, show how users can benefit from simon and also how developers can get involved in the simon development and how they can use it to enhance their own software.
There will of course also be a live demonstration of the current simon version.