Heart of Blingness: Clutter and GNOME
Company or Project Affiliation:
Photo: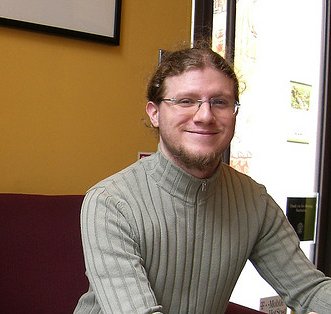 Short Bio:
Emmanuele Bassi is a Senior Software Engineer working for the Intel Open Source Technology Center. Emmanuele has been contributing to GNOME since 2003, working on the Perl bindings, GTK+, the GNOME Utilities and Clutter. Emmanuele lives in London, UK with his wife.
website: http://www.emmanuelebassi.name/
blog: http://blogs.gnome.org/ebassi/
Talk Abstract:
Clutter is a toolkit for creating fast, dynamic, compelling and portable user interfaces; it feels at home on the desktop as well as on mobile devices. Clutter is part of the GNOME 3.0 platform, and sits right at the heart of the GNOME 3.0 user experience, by powering the Shell.
This talk will show the progress made by Clutter in the last year, with new layout management options, new animation features, and performance improvements. This talk will also show what the Clutter development team wants to improve and make available for the GNOME 3.2 release, and the future of Clutter and GTK development for a better GNOME application developer experience.