Degrees of Playing Nice: Large Companies in Open Source
Company or Project Affiliation:
Photo: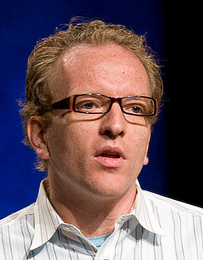 Short Bio:
Dirk Hohndel has been an active developer and contributor in the Linux space since its earliest days. Among other roles, he worked as Chief Technology Officer of SuSE and as Vice President of The XFree86 Project, Inc. Dirk joined Intel in 2001. He works in the Software and Services Group and focuses on the technology direction of Intel's Open Source Technology Center and guides Intel's engagements in open source. He is an active contributor in many open source projects and organizations, various program committees and advisory boards. Dirk holds a Diploma in Mathematics and Computer Science from the University of Würzburg, Germany. He lives in Portland, OR-US.
Talk Abstract:
People inside companies associated with open source need to act in ways that are compatible with the community. It often takes an explicit effort for companies to be positive members and contributors in the open source environment. At the same time, it's important that the community understands what companies are doing and where they are going.