Changing mindset, adoption of open source in Indian Government Enterprise
Company or Project Affiliation:
Photo: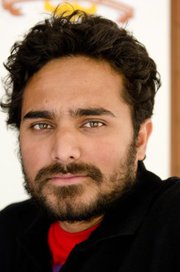 Short Bio:
Tux Addict and FOSS advocate, current role includes deployment of Open Source Software to various Enterprise in India.
Talk Abstract:
My talk will address what made change in mindset of Government body in large scale adoption on Open Source Software including the deployment of large number of Desktops in government schools and research organization.
I will also mention if money was the single factor for change of heart or the result of OSS periodical evolution or change in our business/support model.
Whoever wants to sell Open Source Software to enterprise is welcome :)